PRESS RELEASE
FOR IMMEDIATE RELEASE
Tuesday, October 17, 2023   
Contact:
Gail Jones
PR/Marketing Consultant
United Way of North Carolina
978-325-1911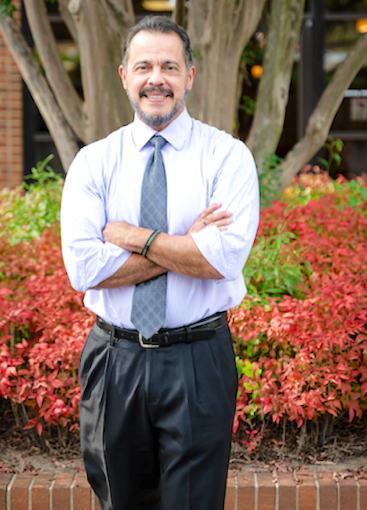 Cary, N.C. –United Way of North Carolina (UWNC) announced today that Ed Bonilla has been named Director of Mission Advancement, effective immediately.
In this newly created position, Bonilla will be responsible for developing a mission-aligned revenue and capacity-building strategy for UWNC. He will work with UWNC's President and CEO to build and implement a policy agenda at the state level that supports UWNC's efforts to achieve equitable outcomes for North Carolinians. His other responsibilities include providing professional development, networking opportunities, statewide advocacy, and overseeing all marketing materials.
Bonilla joins UWNC with many years of non-profit management and community impact experience. Most recently, he was the Project Director for the AmeriCorps Retired & Senior Volunteer Program for Collier County Government, Florida, for 3.5 years. Before that position, he worked for 13 years as Vice President of Community Impact at Middlesex United Way, in Middleton, Connecticut where he developed and implemented community investment and advocacy strategies. He also has been an Adjunct Instructor, Social & Behavioral Sciences Division, at Middlesex Community College; Director of Special Programs for Catholic Charities in New Haven, Connecticut; and Program Director of a community-based corrections program for Community Solutions, Inc., Bridgeport, Connecticut.
"I have always believed in United Way's mission and its ability to make meaningful impact at the community level," Bonilla said. "I am excited to dive in, learn about the great work being accomplished by our local United Ways, and learn about the local challenges for our United Way network so I can be a resource and help influence systemic change to move us towards more equitable outcomes for all."
Bonilla holds an MBA and Master of Science from Albertus Magnus College, New Haven, Conn., a Bachelor of Arts in Sociology from the University of Connecticut and was honorably discharged from the United States Army Reserve where he served as a Communications Specialist in the Military Intelligence Corps and a Medical Administrative Specialist in the Medical Service Corps. In Florida, he served on the Collier County Citizens Corps Advisory Board, Collier County Veterans Council & Veterans Expo Steering Committee, and served as a Stephen Minister (Counseling Ministry) at Centerpoint Community Church in Naples.
"I have committed my entire professional and personal life to service and have been blessed to be in a position to help people as a profession," Bonilla said.
He also shared that he values the collaborative model of United Way and the influence the non-profit has to impact so many lives and work with many other sectors, including business and government.
Bonilla will focus on three key areas, which he says are all interconnected, and are more effective when they work together:
Membership engagement

Resource development

Advocacy
"Non-profit is not an exact science," Bonilla noted. "The community, and circumstances are ever-changing. players change. You have to be open to learning and not thinking you have it all figured out."
Creating more awareness and a better understanding about the significant impact of United Way of North Carolina and the United Way network is a top priority of Bonilla's.
"With a greater understanding of who we are and the significance of our work, one is more likely to engage with us at some level and help tell our story out in the communities we serve," Bonilla has observed.
Bonilla, who recently relocated to Cary with his wife, is the father to three adult children, stepfather to two adult children, and soon to be a first-time grandfather!
# # # #